'Tis the Season to be Jolly' – and in the spirit of trying to make Travellers everywhere even more jolly at this seasonal time...


BITS
are very pleased to announce that the last six books in the
101 Series
(
Lifeforms
,
Patrons
,
Plots
,
Rendezvous
,
Religions
and
Travellers
) have been released as PDFs, as well as our skirmish rule set
At Close Quarters
.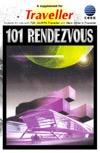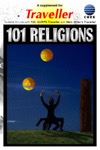 The intention of all the BITS supplements is to provide quick-to-access resources for the harassed Traveller Referee, fleshing out the worlds and people that your adventurers encounter, with plenty of ideas for adventure sessions, sub-plots and red herrings. The 101 Series has been out of print for some time and have never - legitimately - been available as PDFs before.

For a dose of extra seasonal jolliness, you can pick up the all the 101 Series supplements released to PDF in one reduced-price bundle, saving 20%!

We plan to release the remainder of the BITS back catalogue (such as our adventure books and Power Projection) over the coming months. Check back here or follow @BITS_Traveller on Twitter to be kept up-to-date on our plans

Buy the reduced price bundle of ten 101 Books (does not include At Close Quarters)
Buy 101 Lifeforms
Buy 101 Patrons
Buy 101 Plots
Buy 101 Rendezvous
Buy 101 Religions
Buy 101 Travellers
Buy At Close Quarters



These PDFs are the original BITS products and so you'll find the older ones don't mention Mongoose or even GURPS Traveller (we released the first 101's just after Imperium Games launched T4!) In addition, Mongoose are pulling together the 101's into larger books: 101 Cargos, 101 Starcrews and 101 Travellers form the core of the first of these, Supplement 13: Starport Encounters.
BITS
will be attending two conventions this coming weekend:
In the northern sector in Edinburgh,
BITS
will be attending
Conpulsion
09
on both days running a
Mongoose
Traveller
powered RPG scenario - "
Masks
" in Slot 1 and on Sunday
BITS
will be helping out with a game of
Power
Projection
running over Slots 4 and 5.
Avenger
Enterprises
will also be there running games and seminars so it will be a
Traveller
packed weekend. How can you stay away? Join us at Teviot Row Students Union, University of Edinburgh.
Meanwhile in Southern sector the
BITS
Trade Delegation will be plying their wares at
Salute 09
at Excel London on Saturday . Demonstrations of
At Close Quarters
using the 25mm scale
Starship Excalibur
and our starship combat game
Power Projection
will be on hand to keep you
Traveller
Happy! Catch us at stand TH15.
Richard Talbot.
BITS will be at Salute Zero Seven this weekend, 21st April 2007.
One of the biggest wargaming conventions, doors open at ExCel 10am to 5pm. The show promises to be bigger and better than last year, with entry for £9 on the day.The first 4000 entrants get a couple of free LOTR miniatures, there's an absolute pile of gaming and miniatures demonstrations, participation games and traders, ranging from Ancients to Science Fiction.
BITS
will be hosting participation games of
Power Projection
and
At Close Quarters
at our trade stand (TD041 against the West wall). We'll have copies of all our products (including
Cold Dark Grave
) as well as a huge pile of other second-hand and new
Traveller
books.
We will also be taking advance orders for the new Ad Astra
Traveller
starship miniatures which have been specially designed for
Power Projection
!
BITS members will get a special discount on our products (in addition to the usual 10%) for finding our stand at the show.
Details here.