New BITS PDFs: 'Tis the season to be Jolly...
'Tis the Season to be Jolly' – and in the spirit of trying to make Travellers everywhere even more jolly at this seasonal time...


BITS
are very pleased to announce that the last six books in the
101 Series
(
Lifeforms
,
Patrons
,
Plots
,
Rendezvous
,
Religions
and
Travellers
) have been released as PDFs, as well as our skirmish rule set
At Close Quarters
.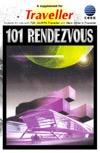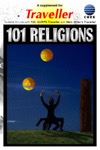 The intention of all the BITS supplements is to provide quick-to-access resources for the harassed Traveller Referee, fleshing out the worlds and people that your adventurers encounter, with plenty of ideas for adventure sessions, sub-plots and red herrings. The 101 Series has been out of print for some time and have never - legitimately - been available as PDFs before.

For a dose of extra seasonal jolliness, you can pick up the all the 101 Series supplements released to PDF in one reduced-price bundle, saving 20%!

We plan to release the remainder of the BITS back catalogue (such as our adventure books and Power Projection) over the coming months. Check back here or follow @BITS_Traveller on Twitter to be kept up-to-date on our plans

Buy the reduced price bundle of ten 101 Books (does not include At Close Quarters)
Buy 101 Lifeforms
Buy 101 Patrons
Buy 101 Plots
Buy 101 Rendezvous
Buy 101 Religions
Buy 101 Travellers
Buy At Close Quarters



These PDFs are the original BITS products and so you'll find the older ones don't mention Mongoose or even GURPS Traveller (we released the first 101's just after Imperium Games launched T4!) In addition, Mongoose are pulling together the 101's into larger books: 101 Cargos, 101 Starcrews and 101 Travellers form the core of the first of these, Supplement 13: Starport Encounters.